About
CRAFT SAKE WEEK
Project to promote
the attractiveness
and culture of sake
to the world.
CRAFT
SAKE WEEK
is…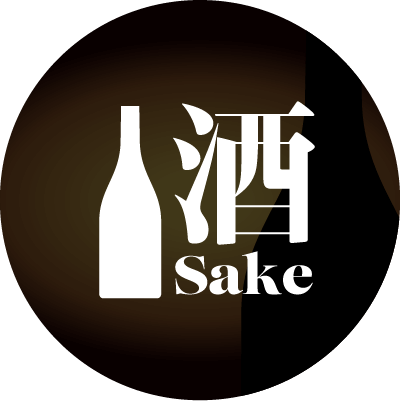 Sake experts, including Hidetoshi Nakata, in collaboration with sake retailers across the country, will taste and select the best sake from hundreds of breweries across the country. Each day has a theme to ensure that a wide range of people can enjoy the event, from those who have just started drinking sake to those who are regular drinkers. By limiting the number of breweries to 10 each day, it is easy to understand the characteristics of each brewery, and you are sure to find the sake of your choice!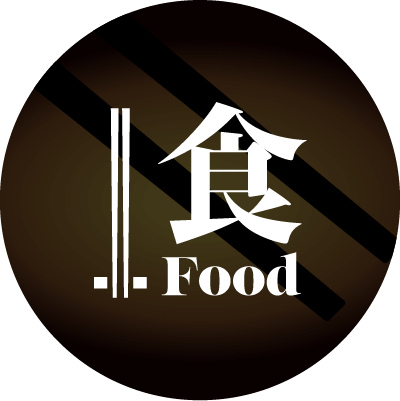 Renowned restaurants, highly acclaimed both at home and abroad, offer original menus exclusive to CRAFT SAKE WEEK. The carefully selected restaurants are all Michelin-starred and other renowned establishments that have won acclaim both at home and abroad. Popular restaurants, which are normally difficult to book, will offer original menus specially developed for this event at reasonable prices. Enjoy pairing the finest sake with exquisite cuisine!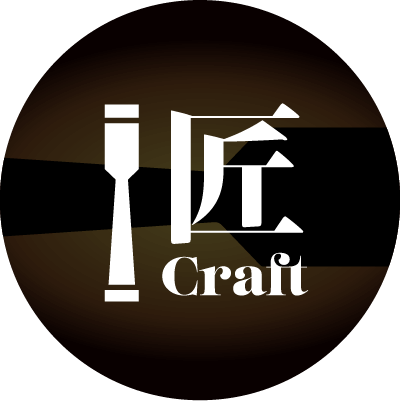 Leading Japanese architects, who are internationally acclaimed, create fantastic and fertile venue spaces. A different theme is set each year to create a fantastic space, incorporating the essence of traditional Japanese culture. In addition, music selected by popular DJs from a variety of genres fuses with the venue and is sure to be a hit with people of all ages, genders and nationalities!
<

Organizer

>
Hidetoshi Nakata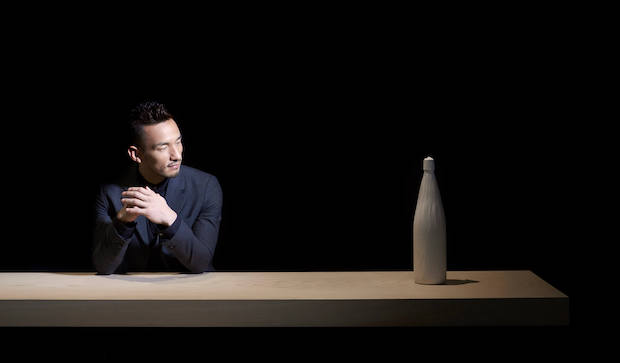 Hidetoshi Nakata
Hidetoshi Nakata is a former member of the Japanese national football team. Having travelled all over the world, he was attracted to Japanese culture and started a journey to all 47 prefectures in Japan in 2009. After visiting producers involved in Japanese culture such as agriculture, crafts and Japanese sake, he strongly felt the splendour and cultural potential of the culture, and established JAPAN CRAFT SAKE COMPANY in 2015.
The company is involved in a wide range of activities for the development of the industry, including producing CRAFT SAKE WEEK, developing the Sake app "Sakenomy" and the "Sake Blockchain", a sake traceability system.
He also develops the Japanese tea brand "HANAAHU", runs the travel magazine "NIHONMONO", which discovers Japan [Nihon] through authentic craftsmanship [Honmono], and a wide range of radio programmes, including "Voices from NIHONMONO" (J-Wave every Saturday) and the TV corner NIHONMONO School (on Kantele and Fuji TV). He also disseminates information on Japanese culture as a whole.
Collaboration case studies
Support for organising community revitalisation events
CSW x Fukushima Prefecture
CRAFT SAKE DAY
FUKUSHIMA 2017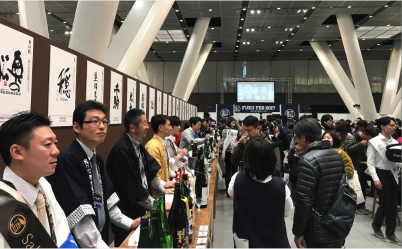 CRAFT SAKE DAY FUKUSHIMA was held as a one-day special event within FUKU FES 2017 – Fukushima Grand Exchange Festa – at the Tokyo International Forum in December 2017. Twenty-one carefully selected sake breweries from Fukushima Prefecture gathered to promote the attractions of a vibrant Fukushima.
Support for brand building
CSW x Nestle Japan
CRAFT SAKE WEEK
KITKAT BAR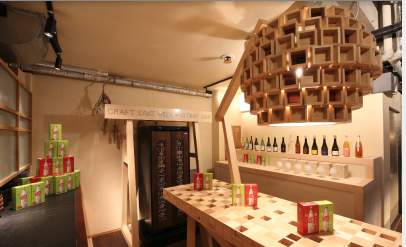 In September 2018, a limited-time sake bar "CRAFT SAKE WEEK @ KITKAT BAR" was held in the accommodation facility "CITAN" in Higashi-Nihonbashi to celebrate the launch of the new Kit Kat product. Aimed mainly at visitors to Japan, the bar offered original cocktails to go with Kit Kat and a special food menu in collaboration with renowned chefs.
Support for new market development
CSW x J-WAVE
J-WAVE NIHONMONO
LOUNGE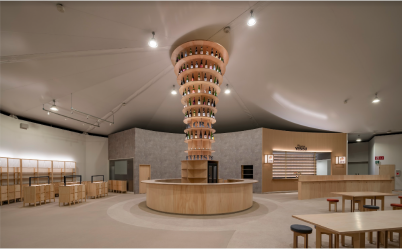 From July to September 2020, CSW collaborated with NIHONMONO LOUNGE, an entertainment restaurant produced by Tokyo FM radio station J-WAVE (81.3FM), to offer a weekly menu of sake and restaurant-supervised gems, which were also very popular at CRAFT SAKE WEEK. The menu was offered on a weekly basis.